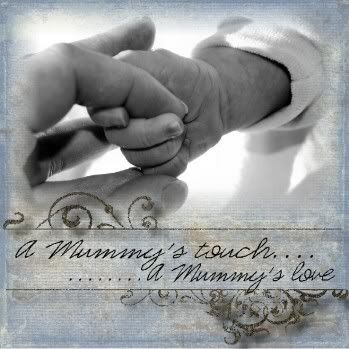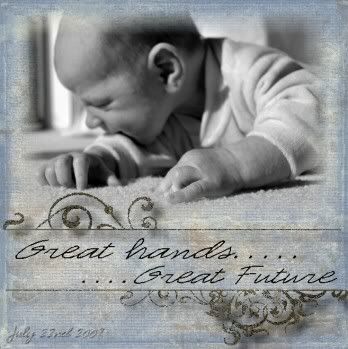 ......Yes I am obsessed with taking photos of my kids especially my new baby as he doesn't move as much. Actually that is a lie cos during this particular photo session he rolled over a total of 7 times from his front to back. Yes he is only 4 weeks old and he has been doing this for almost 2 weeks, yes I have given birth to a freak it would appear LOL.
Anthea: I have to agree that the girls clothing sections are always at least twice as big as the boys. I have some awesome stuff here for Ryan to grow into from this years Myer Stocktake Sale, very trendy indeed. Even Target have great boys stuff, especially in winter. I love the Hoodies. Oh And the boys bonds jeans are a MUST! I have the girl ones for Anna but have seen the boys ones on and they look so cute. Anyway I am off to perve at your wonderful blog now XXX.
Edited to Add: Wow Anthea....I looove your blog! The latest LO's are sensational as always.